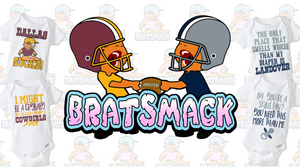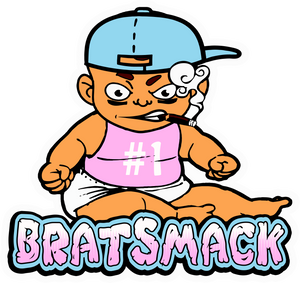 You Are Never Too Young To Smack Talk!
Sports rivalries run deep. Nowhere are rivals more despised than in the NFC East where fans have battled each other for generations. Great rivalries are fueled by great smack talk and BratSmack believes in keeping these historic rivalries intense by bringing new fans into the fold. Are you ever too young to talk smack? We don't think so!
BratSmack celebrates classic sports rivalries by creating high-quality infant apparel that give a new generation of rivals a voice.
Let your little fan say what you would like to! We have super-soft onesies and bibs with messages designed to take smack talking to a higher level. Don't think that we forgot about Mom - we have gear for her too!
Shop now and be ready for Training Camp! Free Shipping on all domestic orders!
Don't see your team? Check back often - new teams are being added daily!